Penny Lane Liverpool, England 1996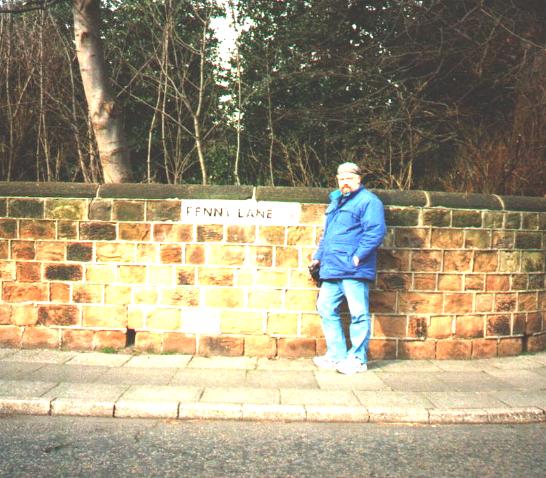 Strawberry Field gate Liverpool, England 1996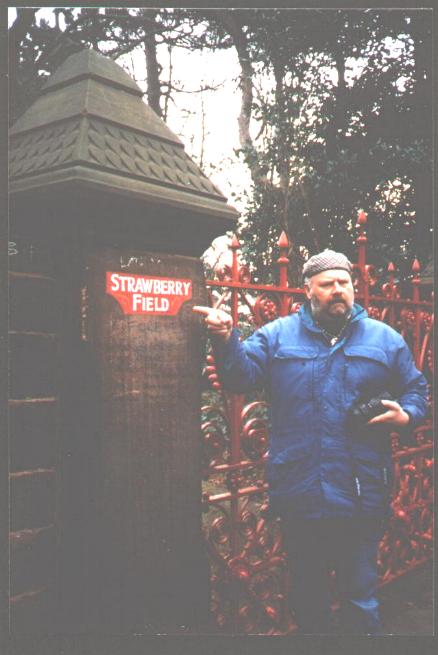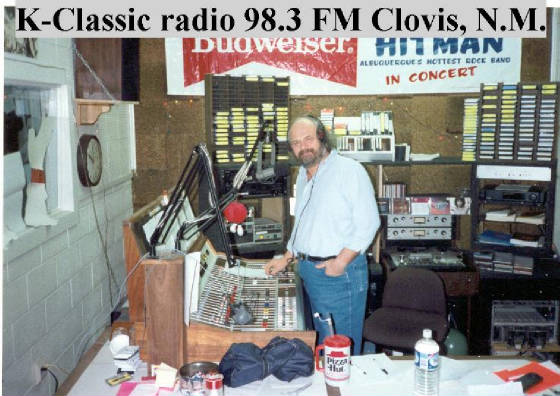 This is K Classic in Clovis, New Mexico. I actually worked for 2 KICA stations. One was a AM station that was a "Oldies" station, in the picture it is the FM station that I worked at while I was going to college in Portales, New Mexico at Eastern New Mexico University.
ABOUT ME:
First of all due to string of accidents I am longer in the music business. 2014 has not been kind to me, so no more DJing, making cd,s etc.
It has been one hell ride and a intersting one.
PEACE OUT
I have worked in radio in New Mexico, Seattle, Washington, and Fostoria, Ohio. The first station I worked at was a "Oldies But Goodies" station, KICA AM in Clovis, New Mexico (while I was in the service). The radio station was once owned by Norman Petty, if your not familar with that name he produced lots of Buddy Holly's early hits..
My first "experience" in radio was when I was stationed in the Azroes Islands with the Air Force with AFRTS radio. I was "helper" just mainly being a pain in the butt and watching and asking questions hahahah

I retired from the Air Force in 1989 and moved to Seattle, Washington and got a overnight gig at KJR a Oldies station. A few months later I got a job working in Saudi Arabia. Stayed there for 3 years and came back to the states to go to college.
My second stint at KICA was a few years later, (when I came back from working in Saudi Arabia in 1993 the first time and going to college at Eastern New Mexico University) this time it was on KICA FM the classic rock station.
One of my biggest thrills about working at KICA FM was Clovis held the "Clovis Music Festival." This festival originally was held in Lubbock, Texas, and it was called "The Buddy Holly Days" the home of Buddy Holly, but Lubbock sort of let of go down hill so the city of Clovis took over since Buddy and a lot of other bands recorded at the fame Norman Petty studio on Clovis back in the day. I was the Guest M.C. for The Association, this particular year ..what a awsome experience that was..I made the band sign my Assocation CD or told them they had to walk back to Amarillo..I thought it was funny, the guys in The Association didn't!! :)
While I was attending Eastern New Mexico University, a new campus radio station was built from the ground up. Now it wasn't a 50,000 watt station BUT it was run by Communication/Radio students. Which was unusal because not to many campus radio stations are manned by students. And one unique thing we did was to broadcast Greyhound football home games that year. I produced in the station. MAN what a great time that was. ENMU is a great place if you want to get into radio or TV.
After college I went back to Saudi Arabia, 5 days after graduation, stayed a year and came back to Ohio.
When I came back to Ohio I became the house ROCK DJ at a local bar for 4 years, I love playing music in bars for the most part (at least at this bar) the people were very cool. The bar was a ROCK bar, no country, no RAP, Hip Hop, I played songs from Lynard Skynard, REO, The Doors etc etc etc...throw in some FUNK once in awhile, can't beat the Atomic Dog to liven things up!!!

My "secret" job in the 1960's was to work at CKLW in Windsor.. I am in awe and envy of any DJ, board op, news reporters etc etc etc who worked there...can you imagine what it was like back then???
Here is a link to buy a DVD titled "The Rise and Fall of the Big 8"..if you grew up listening to CKLW this DVD is a MUST!!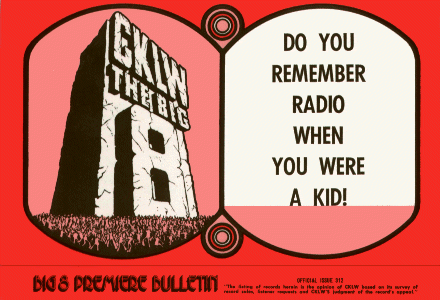 Link to the Classic CKLW web page
RADIO STATIONS I HAVE WORKED AT
AFRTS - Lajes Field, Azores Portugal
(Just a helper there not my job)
KICA AM - Clovis, New Mexico
KICA FM - Clovis, New Mexico
KJR AM - Seattle, Washington
WFOB AM - Fostoria, Ohio